Side One
Midnight in Moscow
Avalon
Lonesome Road
Fidgety Feet
Ballin' the Jack
Somebody Stole My Gal
Side Two
Bill Bailey
Jada
My Gal Sal
South
Sister Kate
My Blue Heaven
Teddy Buckner, trumpet
Caughey Roberts, clarinet (soprano sax on 'My Gal Sal')
Willie Woodman, trombone
Chester Lane, Piano
Art Edwards, Bass
Jesse Sailes, Drums
From the late 1940's through the early '60s there was such cross-pollination between the Trad Jazz scenes in the UK and United States, it becomes difficult to determine who was really taking the lead at various times. While
Ken Colyer and Chris Barber lead the charge on the London scene
at the beginning of the era, emulating New Orleans style bands especially, by the late '50s Acker Bilk and Kenny Ball had reached the top of the pop charts in both Britain and the US and were influencing American set lists and albums.
That the students had become at least in some ways the masters can be born out by the caliber of artists covering their tunes. Acker Bilk's 'Stranger on the Shore', released in 1961, became a number one hit in the US, subsequently covered by Pete Fountain on his 1963 Coral record,
Plenty of Pete
. Likewise, Kenny Ball's greatest hit from 1961 was a Russian song originally entitled "Leningrad Nights," renamed "Midnight in Moscow." Ball's version hit the number two spot on in both the UK and the US, inspiring Los Angeles-based trad jazz trumpeter Teddy Buckner to cover the tune, releasing an album of the same name in 1962.
Teddy Buckner was a fine Trad trumpeter in the style of Louis Armstrong and Bunk Johnson, who served his musical apprenticeship in the Kid Ory Band during the first wave of West Coast Trad revivals. Among jazz clarinetists, he is probably best known for the recordings his band did with Edmond Hall. This 1962 release, however, and the clarinetist who played on it, ought to be remembered as well.
In the history of jazz, there are many local legends who, for some reason or another, never capture the imagination of the press or public. It can be difficult to figure out why, but it's simply a fact that some players turn into celebrities while others labor in relative obscurity--sometimes possessing the same or greater levels of talent and ability as their more famous counterparts. One of the great gifts of recorded history, however, is our ability to find these underappreciated players and shine some light on their important music making, even decades after they have passed away. Caughey Roberts (first name pronounced 'Couch-ie') is one of those players deserving far wider fame and respect in the history of jazz clarinet. This album is eloquent proof.
First of all, he is the main featured soloist on this album--taking at least as much solo time as the bandleader, Buckner. His sound is comparable to Edmond Hall's, except (and may the righteous legions of Edmond Hall admirers forgive me for saying it) he tends to play better in tune, at least on this album. His fire is also a bit like the mighty Hall, but reminds me most of another neglected flame-thrower of the early '60s: Doug Richford, whose clarinet work with
Bob Wallis's Storyville Jazz Men
ought to be legendary. In all, I think these men tend to create a core of clarinet style characterized by their use of persistent growl texture (almost a permanent part of their tones), unique and characteristic blues shadings, and aggressive style. I love this 'school' of Trad Clarinet and suggest players listen to all three of them to gain perspective on the scope the style suggests. Too often Edmond Hall is considered a unique loner in the world of jazz clarinet, when in fact he was part of a movement of playing, and perhaps the originator of a style.
All the cuts on this album are worth listening to--Caughey plays clarinet except on 'My Gal Sal', where he shows his skill on soprano sax, strongly in the tradition of Sidney Bechet. One moment of interest comes on 'Bill Bailey', where he hits and holds an altissimo A (concert G). Because this sort of range is rare among Trad Jazz clarinetists of that era, it seems even higher than usual, becoming quite a dramatic statement.
Those wanting to know more about this remarkable clarinetist are encouraged to read
Peter Vacher's obituary
of this great musician from August of 1991.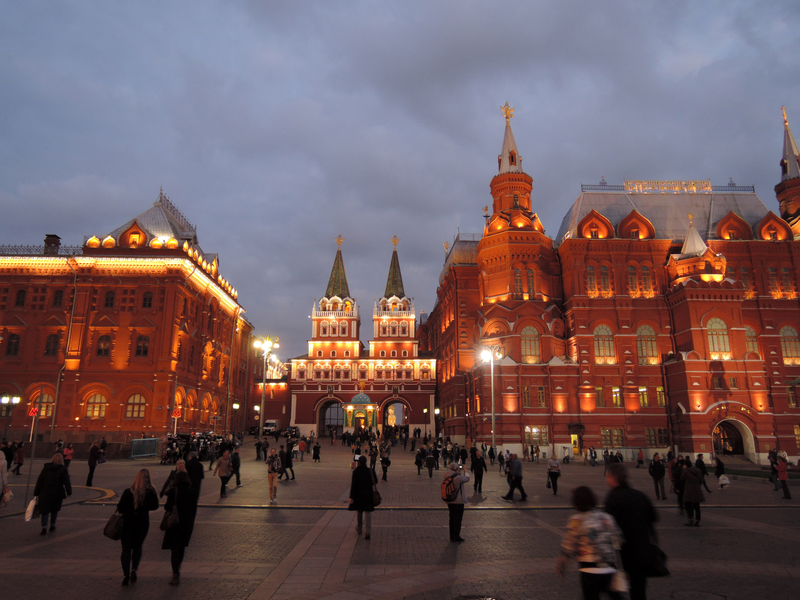 "Moscow Nights"